[VIEW ALL]
TuttoFood 2019
06 maggio - 09 maggio 2019
Thanks for visiting us! ...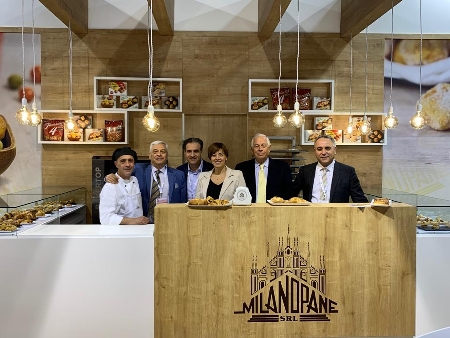 More Taste to Taste!
22 maggio 2017
New reference without palm oil with seed topping:salmon with fennel seeds, 4 cheeses with poppy seeds, spinach with Parmigiano Reggiano DOP and poppy seeds, tuna with peppers and tomato with flax seed ...
follow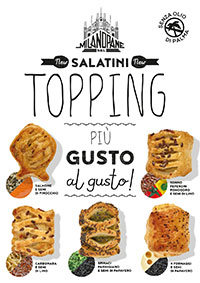 Palm Oil Free!
27 ottobre 2016
Milanopane is launching a line of products that contain no palm oil, one of the most commonly used ingredients in the food industry, to offer a more sustainable and responsible option. We've always be ...
follow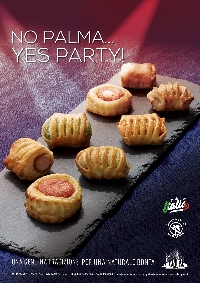 Flavour
Revel in the aroma and the crispy crunch of our croissants
Taste
Discover all the fabulous fillings in our savoury snacks and pastries
Quality
Homemade par-baked and naturally proven pastries
Enjoyment
Enjoy a sweet or savoury treat at any time of the day
Milanopane makes savoury snacks, mini pizzas, croissants and frozen par-baked goods for patisseries, bakeries and the HoReCa sector.

Milanopane opened its doors as a traditional bakery and patisserie in 1987, but in 1992 we started to grow and expand and now have a much higher production capacity. We complement our traditional techniques with modern industrial methods and constantly strive to better the level of innovation and quality of our products.
But some things have remained the same: at Milanopane the customer always comes first and we still use only the finest quality ingredients and the same artisan skill and care we blend into all our products to guarantee their outstanding taste, flavour and quality!
READ MORE